Stable name: Alisha
Studbook: Westfahle, NRPS
Pedigree: The Alchemist x Davignon I x Rubinstein
Year of birth: 2012
Height: 16.1 hh
Colour: palomino 
Predicate: Prok, Ster
Hilkens Alisha is from the same mother as Hilkens Mona Lisa. They come from a very predicate full dam line with various approved stallions including Ronaldo and Levados.
Her sire is the thoroughbred stallion the Alchamist. This thoroughbred stallion with the color cremello was very successful in eventing and was approved for several studbooks in Germany.

Earlier at the inspection, she obtained the star predicate. Her foal from Dino Baron received a first premium at the inspection. In 2019 she got a cremello colt from Baron Exacly, a very correct foal with a lot of balance and a friendly personality.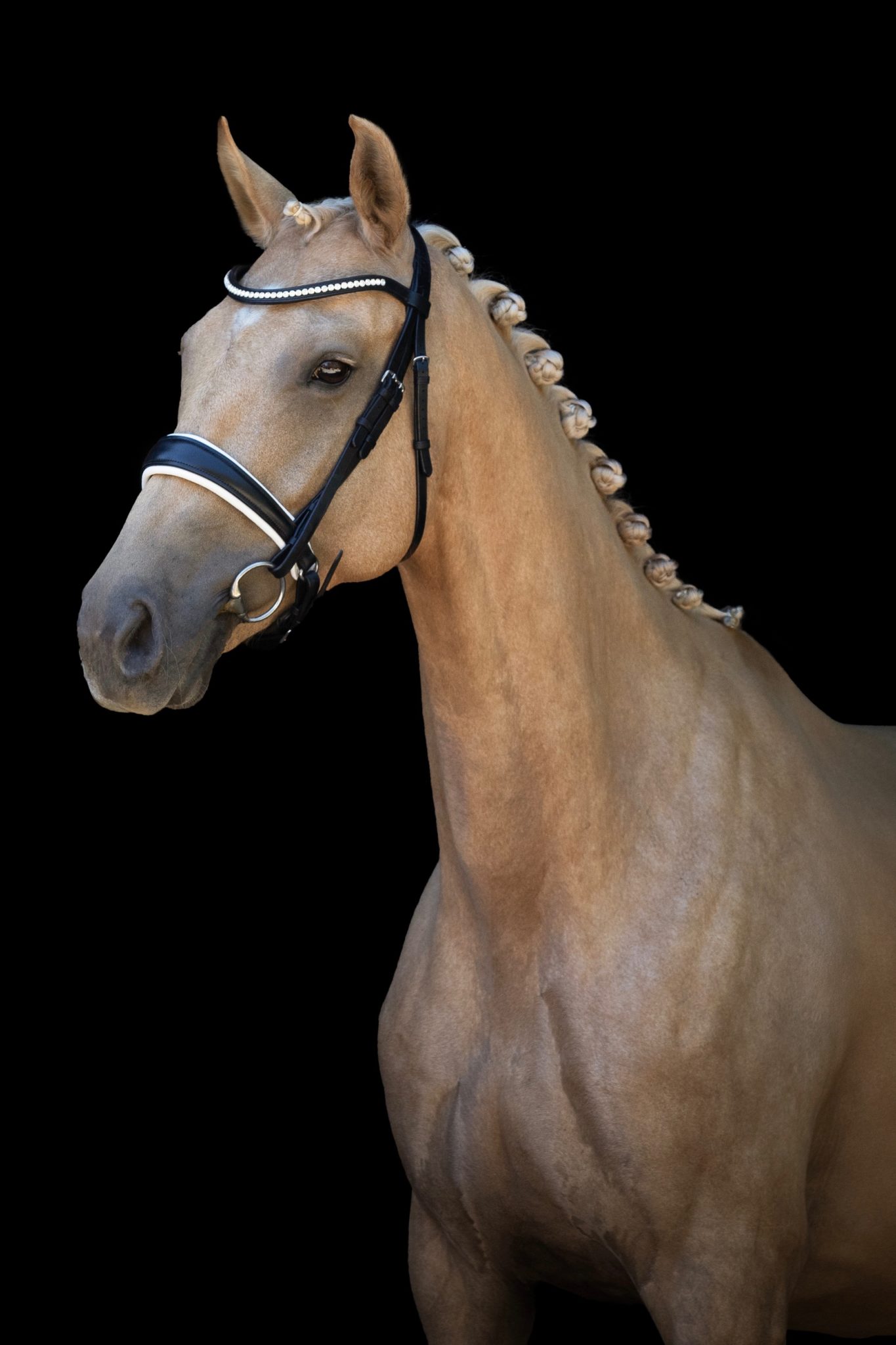 In foal to
Don Charming Baron
April 2021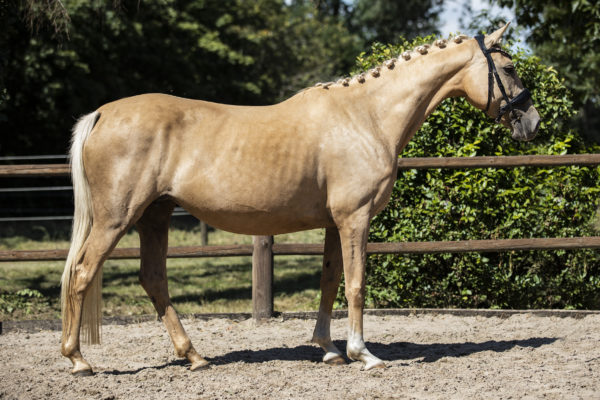 16,6 % bay
16,6 % chestnut
16,6% buckskin
16,6% palomino
16,6% cremello
16,6% perlino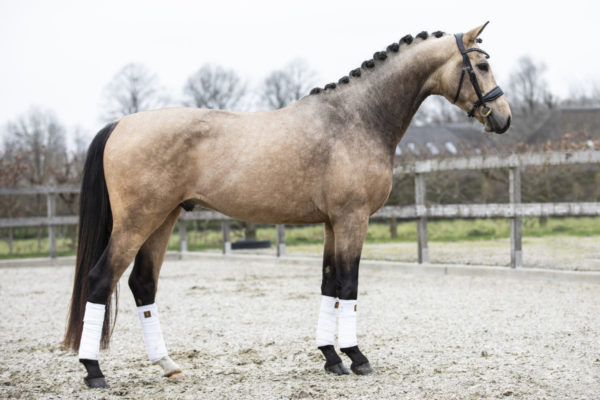 Offsprings 1st generation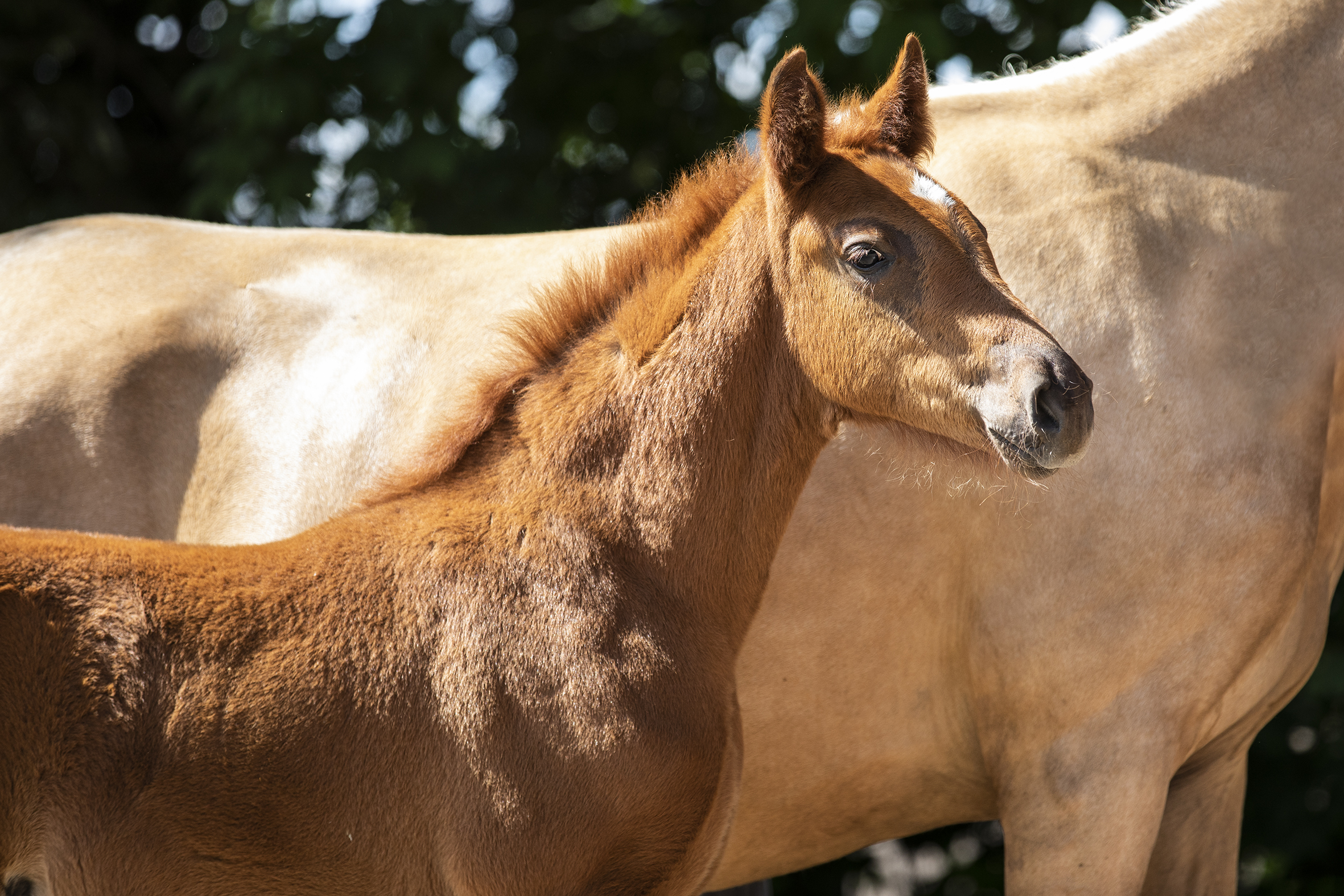 Afira Barones
Pedigree: Dino Baron x The Alchemist
Studbook: NRPS, 1e primium
Birth date: 2020
Colour: chestnut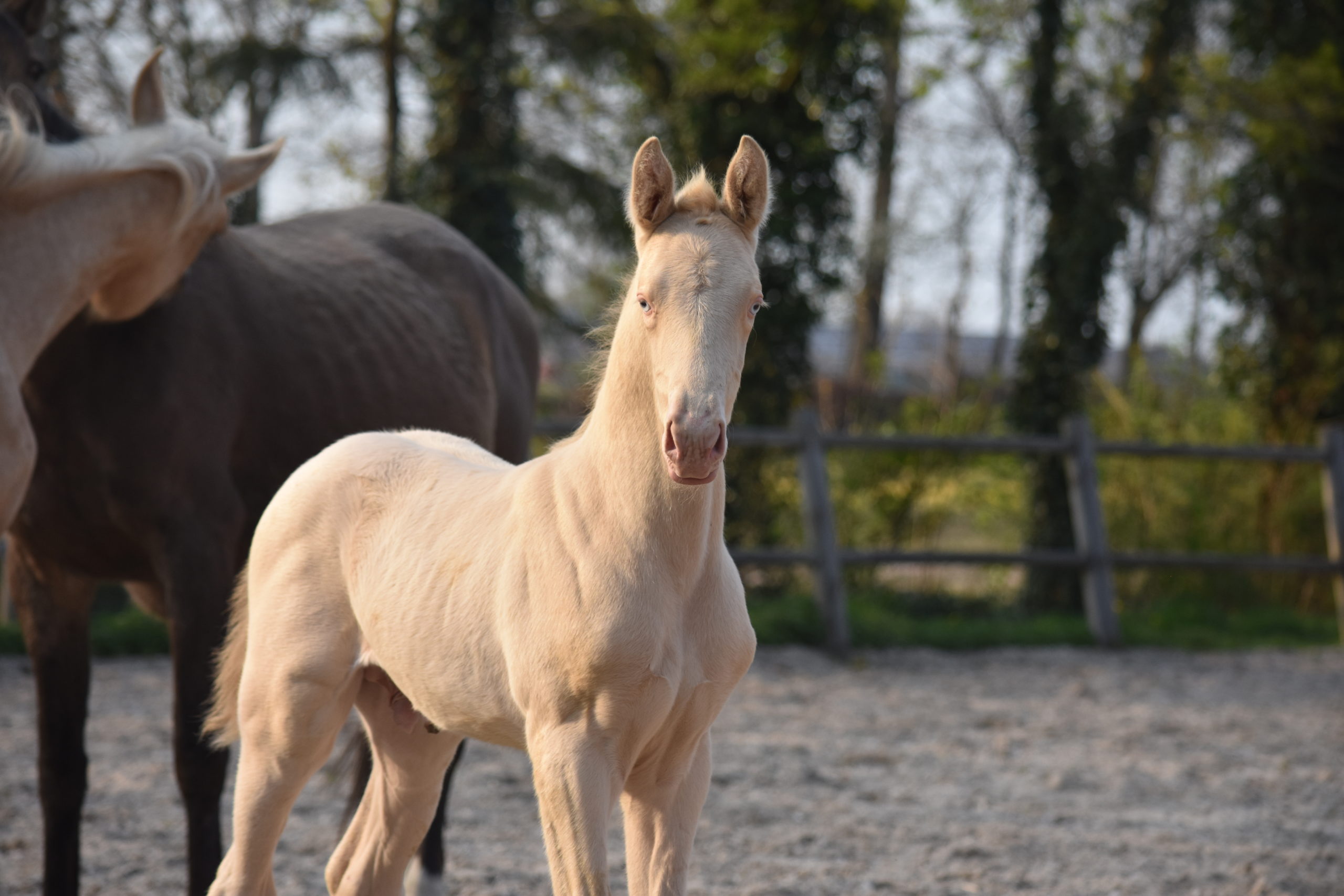 Exited Baron
Pedigree: Baron Exactly x The Alchemist
Studbook: NRPS
Birth date: 2019
Colour: perlino