The breeding of Kinskystable has been started by Christie Dreessen in 2005. Since 2011 she shared this passion with her partner Aldo Doveren. Together they gave the breeding program a big boost over the last decade. Aldo and Christie both grew up between horses and have their own company as equine professionals, what really connects to their passion for breeding. Aldo is a veterinarian and his main focus is orthopedics and sporthorses. Christie is an equine dentist and runs her own equine veterinarian dental clinic VPGC.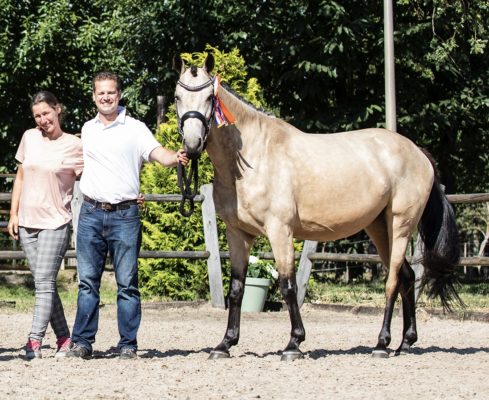 The main focus at Kinskystable is dressage sports, but the strong (older) bloodlines make many of the horses also capable to perform in showjumping or eventing.
Each year Kinskystable expects about 10 foals, of which some are for sale. When buying a foal you get the chance to be involved with the choice of the studbook. There are also several approved stallions in the stable available for breeding.